Your workplace is important to your productivity and motivation. In this respect, how you decorate is of great importance. Our
Office Furniture
category gives you a rich selection that combines functionality and aesthetics when designing your offices. Our office furniture helps you make your workspace more efficient, organized and stylish. Ventofurniture.com's office furniture collection lets you customize your office space to suit your own needs and style. Whether you want to design a modern, classic, minimalist or industrial office, we have the perfect options for you. You can choose from tables, chairs, set furniture and more.
Ergonomics and Comfort Together
Office furniture
with ergonomic design is important to increase working efficiency. Ventofurniture.com's office chairs and desks provide comfort and support even during long working hours. Ergonomic designs that help you take the correct position prevent problems such as back pain.
High Quality and Durability
Our office furniture in this category made of high quality materials. Thus a long-lasting usage is offered. They are resistant to intensive use and resistant to scratches and wear. In this way, your office furniture will provide trouble-free service for many years. Keeping offices tidy and clean is important for business efficiency. The minimalist design products in Ventofurniture.com's office furniture collection allow you to make your office more functional in a stylish way.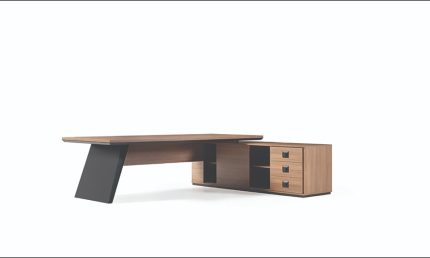 Ventofurniture for an Efficient Office
Ventofurniture.com's
office furniture
can make your workplace more efficient and stylish. With different models, it can re-design your office space completely a new one. Make your work environment more efficient and comfortable and turn your work into a more enjoyable experience with Ventofurniture.com. We prioritize customer satisfaction always and makes sure that every product passes quality control. If you have questions to be answered, contact with customer service team now to get help. Order now by taking advantage of our affordable prices and have a contemporary look.